Rain Gutters for Home / Residential Gutter Installation
Rain gutters for home are a significant improvement or building step that protects your home from water damage, adds functionality and value to your home, and can even add an aesthetic appeal. Austin Gutterman offers superior gutter installation, state-of-the-art gutter products including the best gutter leaf guard system in the business, and expert gutter repair for jobs we have installed, with the end result of being the best residential rain gutters company you can find.
Installing gutters on your home is an important decision that comes with a cost. So make sure you've done your homework, read through our process, learn about the continuous gutter systems on the market, and call us for a free custom proposal for gutter work on your home.
Proposal Process
Our proposal process can be described in one word – seamless.
From the moment we set up your complimentary appointment, our goal is to make the process of researching and purchasing rain gutters as easy as possible. Your time is valuable so the only commitment we ask of you is a consultation with our sales professional in your home. During this time, he will research your water problems, inspect and evaluate your property, and provide a short overview of the products Austin Gutterman carries and what gutter solution is best suited for your home. You will receive a custom proposal that includes a comprehensive drawing of your home and the placement of the gutters and downspouts, as well as the topography of where water is going to drain.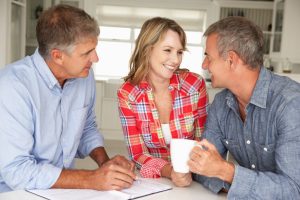 Step One
Meet with your sales consultant to walk your property so that he can give you a custom proposal that fits your home and your budget.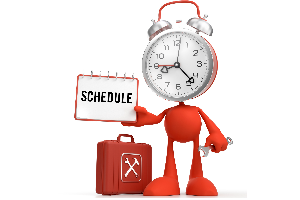 Step Two
Once you finalize your options your information will be submitted to be scheduled.  Scheduling will work closely with you to arrange the installation date.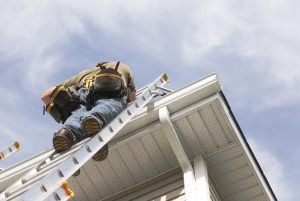 Step Three
Our expert gutter installation team will install your custom home gutter system and insure you are 100% satisfied.
Product Previews
It's easy to assume any gutter system will protect your home. But upon closer inspection, there is a distinctive difference in the quality of the gutter hardware, as well as the hardware used to secure the gutter system to your home.
It's why Austin Gutterman carries only the industry's leading gutter guard and installation products that will protect your home and property for the long-term. This includes SnapLock™, a revolutionary gutter installation system where the truss and brackets literally snap into place, requiring no spikes, screws or nails to attach them to your home. This makes sure water does not penetrate the gutter to rot the wood or siding on your home.
For leaf protection, we utilize LeafLock™ the sister product to SnapLock™. The LeafLock™ hooded gutter cover system causes leaves, pine needles and all other debris to fall to the ground, staying out of the gutter itself, allowing the SnapLock™ gutter system to channel water away.
Combined, they provide the most comprehensive water protection in the industry.
Click logos below to learn more about the SnapLock™ and LeafLock™ products.
Gutters – Your Best Defense Against Water Damage
Choosing a gutter system boils down to one thing – cost of investment vs. cost of ownership.
Do you pay a little more up front to get quality material and craftsmanship that provides long-term protection, and require minimal maintenance and cleaning?
Or do you save a few hundred dollars only to discover that the gutter material or installation is faulty, requiring additional service and repairs, and possibly water damage to your home or property?
Austin Gutterman will never claim to be the least expensive solution because that usually means one thing – sacrificing quality. We refuse to install cheap products or cut corners on installation for the sake of saving a dollar.