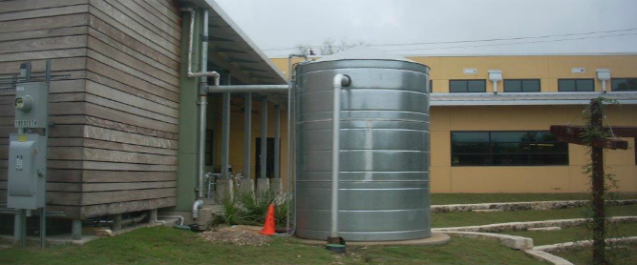 Rainwater Harvesting in Austin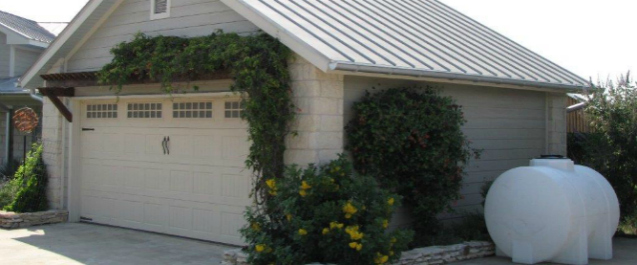 Have you been interested in rainwater harvesting in Austin? There is no better time than the present to invest a tank for rainwater collection. Rain harvesting allows you to capture water that would ordinarily return to the water table unused. You then have the opportunity to put that water to work for you, using it to keep your lawn and plants healthy and green during the dry season. That's a supply of fresh, natural rainwater that you have access to that will save you money on your water bill while others desperately attempt to care for their dry, arid landscaping.
One of the chief benefits of rainwater harvesting in Austin is that it reduces the demand on the municipal water supply. Rainwater harvesting allows for storage of seasonal rain that you can use in off-peak times. Harvesting systems reduce erosion, property flooding, and contamination by reducing the majority of runoff from businesses and homes. Reusing water also saves huge amounts of energy as around 45% of all energy use in urban areas is from the pumping and treatment of water. Your plants will thank you too as rainwater is free of chemicals and hard minerals.
If you have decided that you are in the market for rainwater harvesting in Austin, call the rainwater experts at Austin Gutterman at 512-450-1821. Save yourself money and save your lawn when the Texas drought season begins by using your own naturally reclaimed water supply. We will help you determine what rainwater storage device is right for your needs. Whether you seek water storage for home or commercial, we can set you up with the perfect storage device. For more information about rainwater harvesting in Austin, check our website at www.austingutterman.com. We would be happy to visit your home or business, and build a complimentary rainwater collection plan to suit your needs.
Comments are closed.