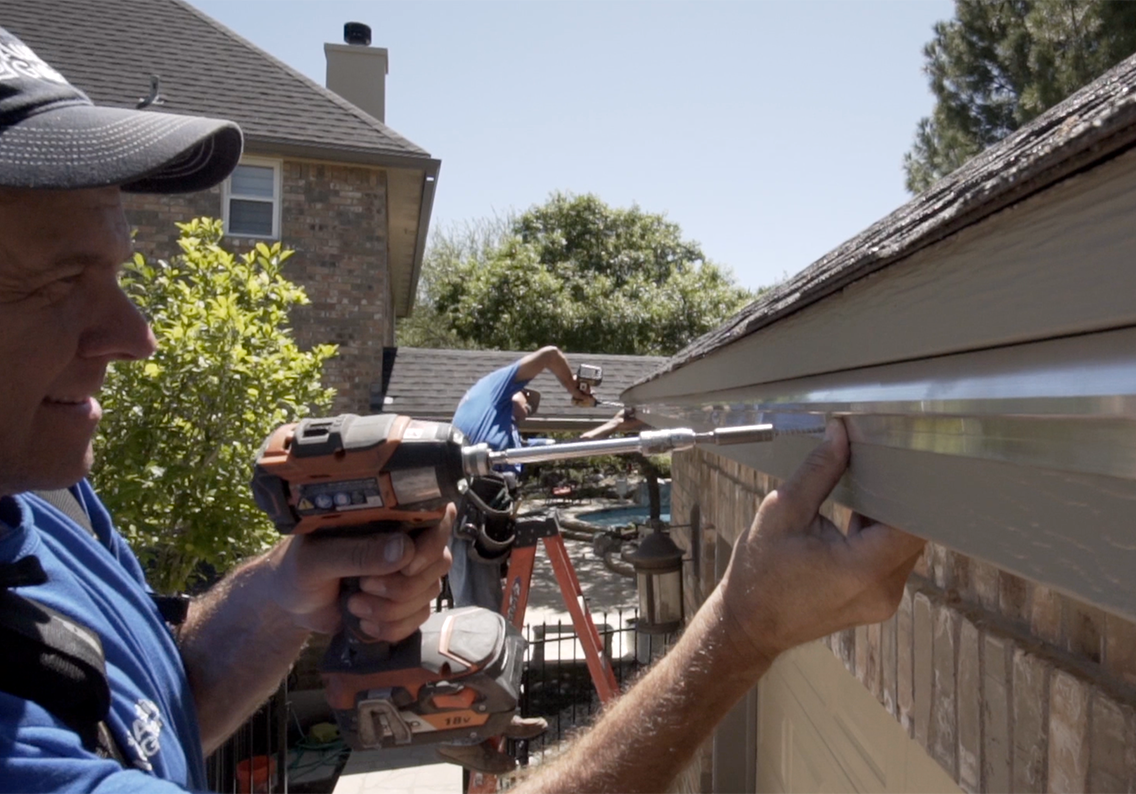 Rain Gutter Installation Austin
Rain gutters are one of the keys to protecting your home from water damage, while also adding value to your home and aesthetic appeal. When you have decided that it's time to invest in a gutter system to protect your home's beauty and value, the rain gutter installation Austin Gutterman offers should be the choice you make.
The first step in rain gutter installation Austin residents should take is to contact Austin Gutterman for a no-cost proposal to discuss your gutter system needs. Just fill out our contact form or call us at 512-450-1821, and we can schedule a consultation with one of our rain gutter professionals in your home. At that time, we can assess your home's needs, provide you with a short overview of the products carried by Austin Gutterman and help you select the gutter solution best suited for your home's needs. Your free custom proposal includes a comprehensive drawing of your home and includes the placement of the rain gutters and downspouts, as well as the topography of where water is going to drain away from your home.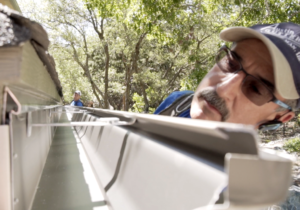 If you then select rain gutter installation Austin Gutterman offers, your installation will be scheduled to a time of your convenience. Our scheduling team will work closely with you to arrange the installation date that works for you. Once scheduled, our expert gutter installation team will install your custom residential gutters and ensure you are 100% satisfied. After our team has assembled and mounted your gutter system, our supervisor will inspect your home with you to go over the details of your new system and make certain that you are satisfied with the work that's been completed. Quality and satisfaction is our number one priority and the Austin Gutterman team will strive in every way possible to make sure we meet your needs to your satisfaction. When you're ready to lock in the value of your home with top-flite gutter protection, contact Austin Gutterman!
Comments are closed.