When faced with a gutter system with leaking seams, your property can end up with unnecessary moisture infiltration, damaging the exterior of your home, your foundation and your plantings. For seamless gutters Austin chooses Austin Gutterman, the largest and most experienced gutter company in Central Texas for both residential and commercial gutters.
Seamless gutters are made on-site, at your home or businesses, so the length of the gutter really doesn't matter. 40-feet? 50-feet? The length doesn't matter. You will have no seams, no leaks, no damage, and a beautiful finish to the look of your home.
Austin Gutterman is widely known for the system of seamless gutters that homes in Central Texas benefit from. We also include our SnapLock and LeafLock systems as part of a seamless gutter solution.
Schedule your complimentary custom proposal today.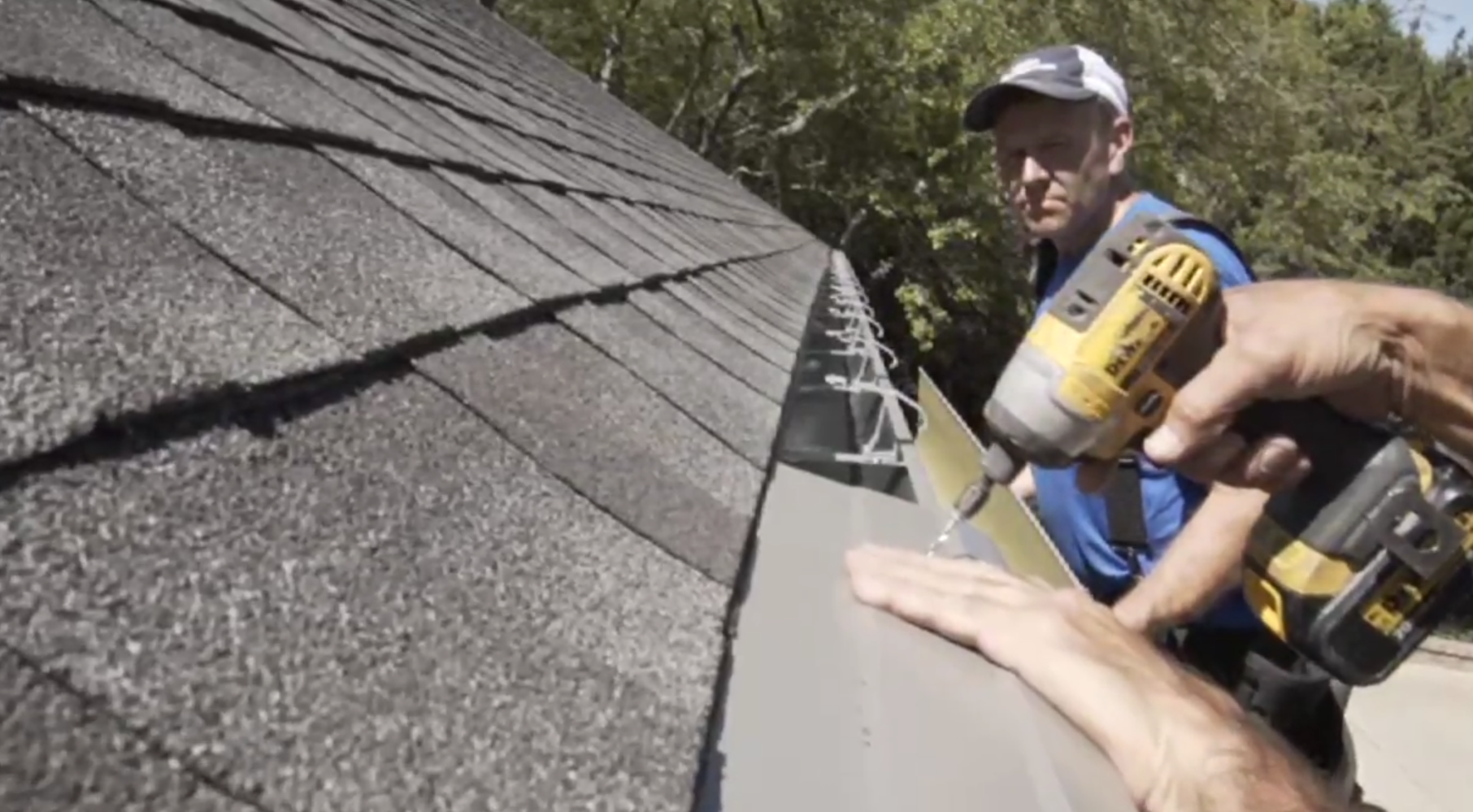 Custom Seamless Gutters Built On-Site
Check out this video to see our expert installers building custom seamless gutters on the job site. You'll see how they are made to specifically fit your home – every corner, every downspout, all in one seamless package.
By using seamless gutters, you avoid having hundreds of holes put in your roof, fascia and gutters. Zero holes means zero leaks, and when paired with our SnapLock and LeafLock systems, that means zero ladders as well. We build
Don't spend any more of your valuable time fishing leaves out of the gutter since it all falls harmlessly to the ground. That means no leaves weighing down your gutter, causing weakening and failure. We wants to make sure that you have the strongest and most reliable gutter system.
Advantages of Seamless Gutters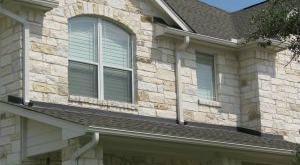 Aesthetic Appeal
Seamless gutters give you a continuous look along the lines of your home, with no gaps or seams to break the eye. If you want, this helps the gutters to "disappear" into the fascia on your home.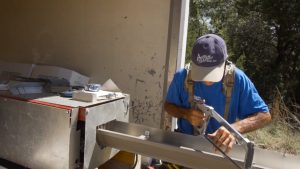 Quality Steel
Austin Gutterman's professional rain gutter installers build our seamless gutters out of steel on-site. This guarantees you lasting quality.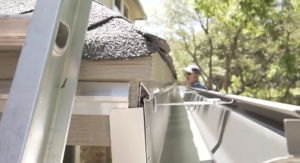 Strength
There are no joints to weaken over time, creating gaps and leaks. This means a longer lasting, better performing rain gutter.
Build to Any Length
Seamless gutters are truly custom, built to spec exactly as you need it, and fitting all lengths, turns and corners your home has to offer.
Installing seamless gutters may be a science, but so is creating a custom proposal, especially when one of the top questions is how much do gutters cost? It's something we wish we could provide over the phone, but there are just too many factors involved that require someone to physically see your home to determine gutter needs and the associated gutter cost.
Everything from the size of your home to the type of support needed for the gutters play into the cost. And depending upon your current situation, sometimes the fascia boards need to be repaired or replaced prior to installing new gutters.
Luckily, we are happy to come to your home and create a no obligation custom proposal to show you exactly how much an amazing seamless gutter system will cost for your home, with no surprises at the end.To learn more, click here.
Our installers are experienced, full-time employees. And we've developed a system of quality control measures to make sure every job is done right. We guarantee the quality of our products and our installation. Our goal is 100 percent customer satisfaction.
So your next step is to find out if one of Austin Gutterman's seamless gutter solutions is right for you and your home. Call or contact us online today, and we'll schedule one of our consultants to visit your location, determine the gutter needs, build a proposal and show you the various options of materials, looks, colors, and the associated costs. We look forward to building a beautiful seamless gutter plan for your home or business.
Contact us today to schedule your free proposal.