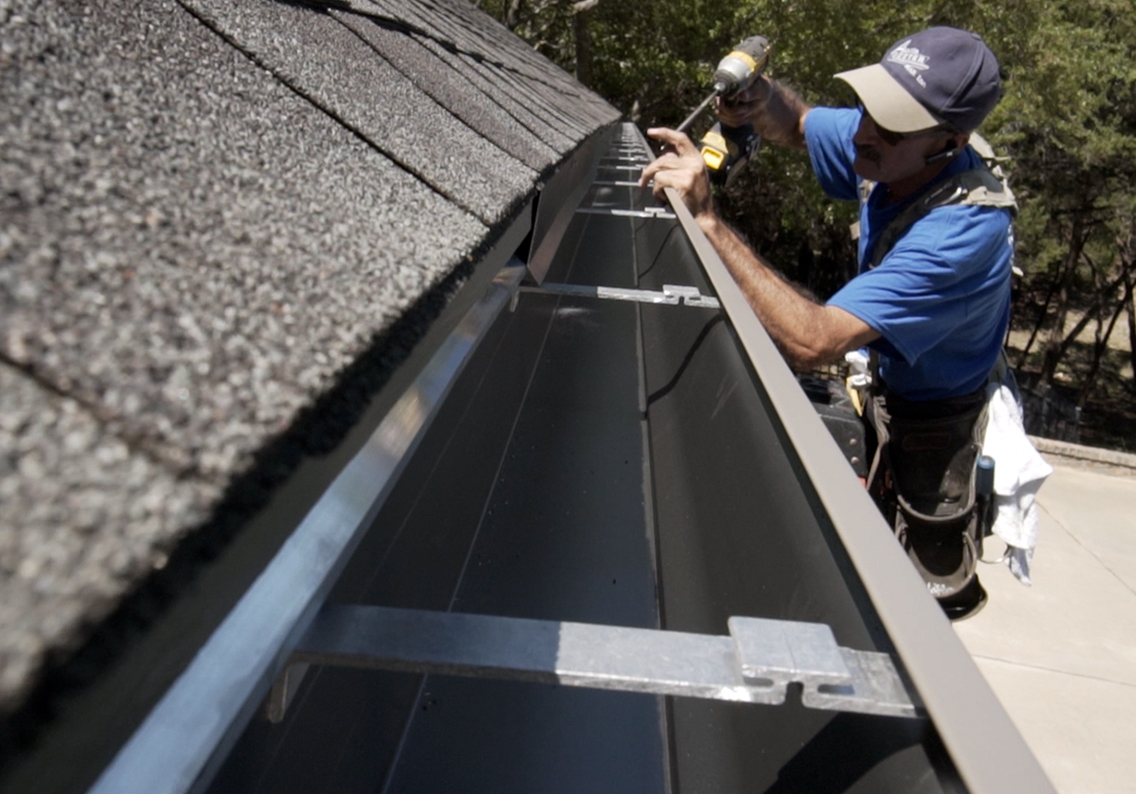 Austin Seamless Gutters
If you are dealing with leaky gutters at your home or business, chances are, your gutters have seams. In Austin seamless gutters are a must! Leaky seams cause unnecessary moisture infiltration, which damages the outside of your home, your foundation and your plantings. Austin Gutterman offers the best seamless gutters around. And with over 30 years of serving Austin and Central Texas, Austin Gutterman is the company you should trust with your next set of seamless gutters.
Our Austin seamless gutters are made on-site at your home or business, so you can be sure they will be a perfect fit. By using seamless gutters, you avoid having hundreds of holes put in your roof, which means zero leaks! Made with quality steel, and with no joints to weaken over time, seamless gutters are longer lasting and better performing than standard rain gutters. And by having your seamless gutters custom built by Austin Gutterman, they will custom fit all lengths, turns and corners of your home or business.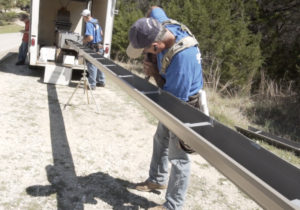 Ready to get the seamless gutter installation process started? Give Austin Gutterman a call today, or go online to schedule a free, no-obligation, custom proposal. One of our experts will come to your home or business and work with you to determine which gutter solutions fit your exact needs. Once you are ready to proceed, we will schedule an installation time that works for you. When that time comes, our team of expert installers will work to ensure you are 100 percent satisfied. Austin Gutterman has developed a system of quality control measures to make sure every job is done right. Contact us today! We look forward to building a perfect plan for your Austin seamless gutters.
Comments are closed.