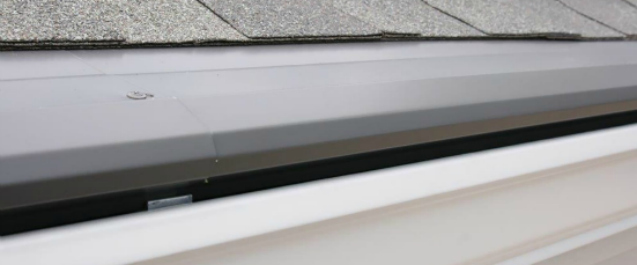 Leaf Guard Austin
When you're searching for a gutter protection system that will last longer than a few short years, make Austin Gutterman your choice for a leaf guard Austin. At Austin Gutterman, we've spent years studying every gutter system available to find out which systems are lackluster and which exceed expectations. And with fall just around the corner, now is the time to consider a gutter protection system that not only promises to stay free of leaves and debris, but will also last for decades on your home!
The leaf guard Austin homeowners need to consider can be found right here at Austin Gutterman. We use the LeafLock Gutter Protection System™ technology that puts a halt on costly damage to your home caused by clogged gutters. Other leaf guard technology can leave your gutters vulnerable to rot, mold, holes and water damage, but the LeafLock system is designed to remain free of debris that could otherwise lead to broken and punctured gutters, water damage to interior walls or even erosion to your home 's foundation. Avoid all the needless repairs and the pain and suffering that accompany them by upgrading to a LeafLock system from Austin Gutterman this season.
There are several choices you can make when it comes to purchasing the right leaf guard Austin. When doing so, make Austin Gutterman your choice. We've installed millions of feet of our gutter guards with a nearly 100% perfect performance experience. And with our LeafLock technology, you'll avoid expensive and unnecessary repairs. Plus you'll never have to climb up and clean the leaves out of your gutters again! Schedule your appointment with Austin Gutterman today at 512-450-1821 and find more information online at http://www.austingutterman.com.
Comments are closed.