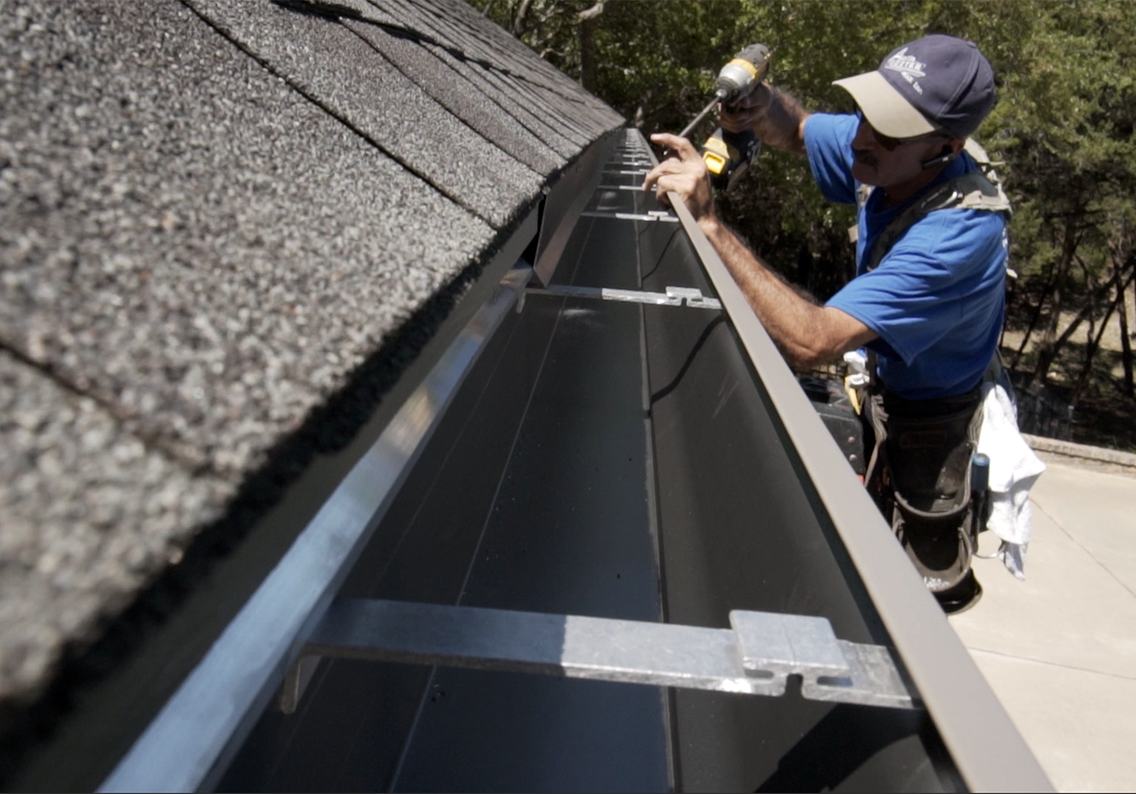 Rain Gutter Installation
It is time to protect your home from the water damage that comes with rough Central Texas weather conditions. Preserve the value of your greatest investment, your home, with rain gutter installation from Austin Gutterman. The installation of rain gutters is one of the most important decisions you can make regarding your home, and it does come at a cost. But if you've done a little investigating, you will find that the professional installers at Austin Gutterman will outfit your home with a superior product that will pay for itself several times over in terms of protecting your home from the elements.
The professionals at Austin Gutterman are here to make the process of purchasing a set of rain gutters as easy as possible. After setting up a consultation, the process of rain gutter installation can begin in earnest, as our sales professional meets with you in your home. They will then inspect your home for problem water areas, and provide you with a rundown of the products that Austin Gutterman carries that would suit your needs. This free proposal will inform you as to the precise placement of your gutters and downspouts so that they will best protect your home. We will then find a date and time that works for you to install your gutter system and ensure that you are 100% satisfied with the end product. Since Austin Gutterman doesn't use subcontractors for your job, you will know that you have complete control over the end result of your project.
Our goal is to make sure you are absolutely satisfied with the quality work and value that Austin Gutterman provides. And with over 280 years of experience in the gutter industry, we can say confidently that you will receive a quality set of gutters that will protect the value of your home for decades. Set up your no-cost, no-obligation rain gutter installation appointment today. Contact Austin Gutterman at 512-450-1821 or online at www.austingutterman.com.
Comments are closed.