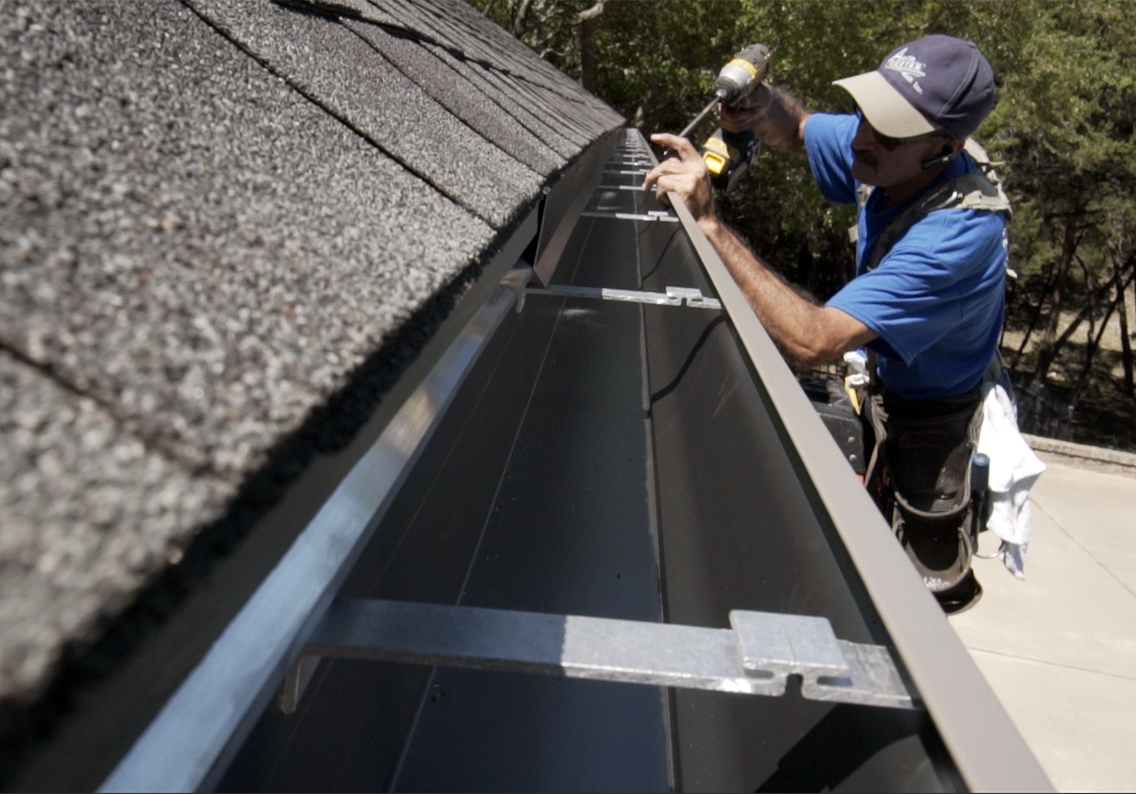 Seamless Gutters in Austin
When you're looking to buy a car, do you just pick the first one you happen to come across, or do you do your research and find out which car suits your needs perfectly? You're very likely to do your due diligence when choosing the right car. By doing so, you'll have the peace of mind that you chose the right vehicle for you… but why should this be any different when it comes to outfitting your home with the right set of gutters? It would be very easy to choose a gutter installer with a quick web search, but you have decided to seek out the top supplier of seamless gutters in Austin. And in doing your research, you've found out that the right company to partner with for your needs is Austin Gutterman.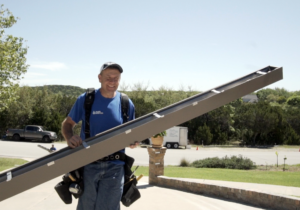 Seamless gutters protect your home via a water channeling system that's free of leaking seams. The industry leader for seamless gutters in Austin is Austin Gutterman, and we outfit your home with custom seamless gutters built on-site to the exact specifications of your home. Remember, no seams means no leaks and no damage to the beautiful finish of your home. And since your gutters are fabricated on-site, every corner and downspout are designed and placed in the perfect position. Our seamless gutters allow you to keep the aesthetic of your home in perfect harmony with no unsightly gutter seams or gaps. Your gutters will appear to vanish into the background of your home, as if they weren't even there. And you can trust that the product you purchase from Austin Gutterman is top quality since we manufacture your gutters out of steel, thereby guaranteeing you quality that lasts.
Seamless gutters in Austin are exactly what we specialize in at Austin Gutterman, and we would love to speak with you about the service we can provide. Contact us at 512-450-1821 or drop us a line at https://www.austingutterman.com/contact/ and let us know how we may serve your needs.
Comments are closed.