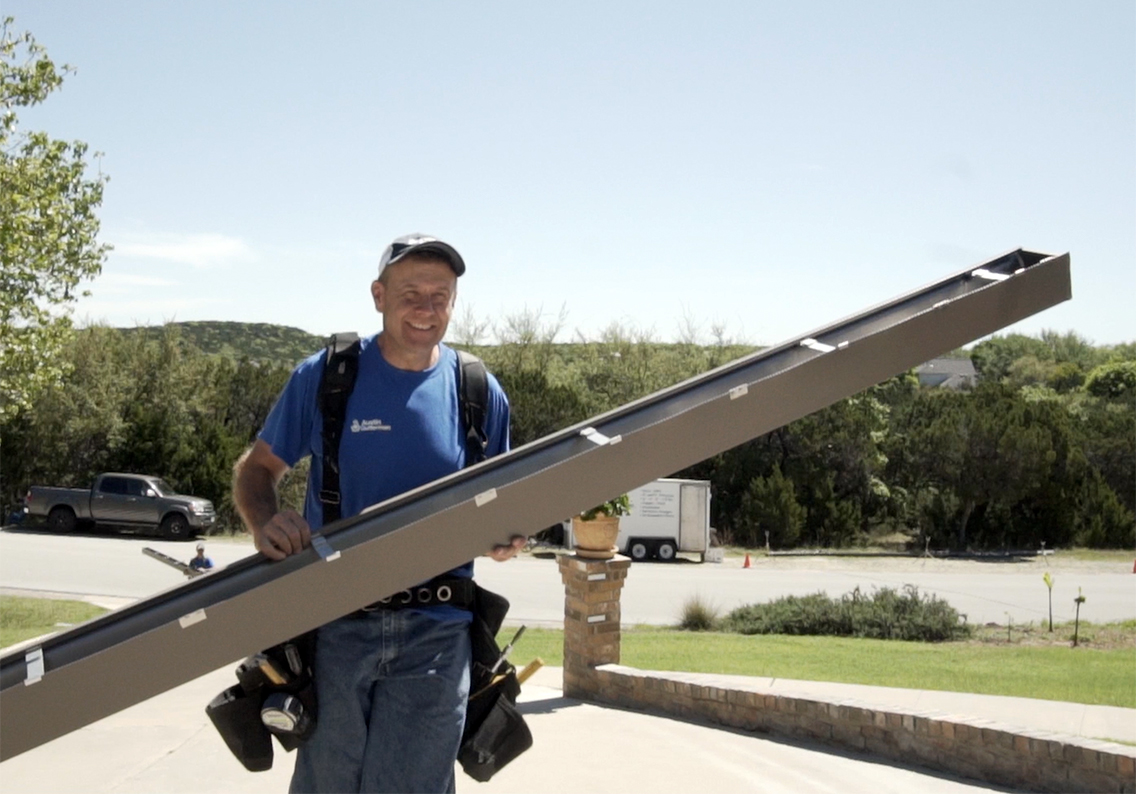 Seamless Gutters in Austin
Gutter systems with leaky seams can cause costly damage to your property. If you are looking for seamless gutters in Austin, look no further than Austin Gutterman. With over 30 years of experience serving Austin and Central Texas, our team of experts can install the perfect set of seamless gutters to meet your needs.
Our seamless gutters are made on-site, to perfectly fit your home or business. No matter the length of the gutter, there will be no leaky seams to cause expensive and unnecessary moisture infiltration to your property. Seamless gutters allow you to avoid having hundreds of holes put in your roof, fascia, and gutters. Austin Gutterman provides the best seamless gutters in Austin, with no seams, no leaks, and no damage. Not to mention, seamless gutters give you a nice, continuous look along the lines of the home, with no gaps. You will have a beautiful finish to your home in no time with Austin Gutterman's seamless gutters. Austin Gutterman's skilled technicians actually manufacture the gutters on-site at your home, to the exact specifications of the trim on your home. This creates a perfect, seamless fit.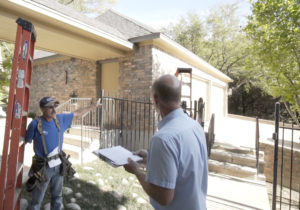 Another great benefit to Austin Gutterman's seamless gutters is that we include our exclusive SnapLock and LeafLock systems as part of every seamless gutter solution! This means in addition to zero holes and zero leaks, you'll also have zero need for ladders to clean out your gutters. Without leaves weighing down your gutters, which causes weakening and failure, you'll have the strongest gutter system around. Austin Gutterman's professional rain gutter installers can build you the best seamless gutters in Austin, made out of steel on-site. So, for guaranteed lasting quality, give Austin Gutterman a call today, or go online to schedule your free proposal!
Comments are closed.